GOD, THE FATHER, THE ALPHA AND THE OMEGA, THE FIRST AND THE LAST, THE BEGINNING AND THE END Has Blessed Testimonies and Miracles!
GOD, THE FATHER Has Given Approval — Chapter 5 is dedicated To GOD, THE FATHER!
For this reason I kneel before THE FATHER,
from WHOM HIS whole family in Heaven and on earth derives its name.
I pray that out of HIS glorious riches HE may strengthen you with power through HIS SPIRIT in your inner being,
so that CHRIST may dwell in your hearts through faith.  And I pray that you, being rooted and established in love,
may have power, together with all the saints, to grasp how wide and long and high and deep is the love of CHRIST,
and to know this love that surpasses knowledge — that you may be filled to the measure of all the fullness of GOD.  Ephesians 3:14-19 (NIV)
___
Grace to all who love our LORD JESUS CHRIST with an undying love.  Ephesians 6:24 (NIV)
_______
What greater Love is there than your CREATOR's Love for you?
Love can continue to grow, and there is no limit, love is infinite — would you like to Love your CREATOR more?
_______
Sin will be rampant everywhere, and the love of many will grow cold.
But the one who endures to the end will be Saved.  Matthew 24:12,13 (NLT)
___
 And I know that HIS Command brings eternal life.  John 12:50a (GNT)
___
But, as the Bible says, Human eyes have never seen, human ears have never heard, it's never entered human hearts:  all that GOD has now prepared for those who truly love HIM.  1 Corinthians 2:9 (NTE)
_______
By obeying the greatest Commandment by doing the things in this book, JESUS led me to GOD, THE FATHER.
You, too, should have a direct relationship with GOD, THE FATHER, if you do what is in this book.
_______
I worked in the emergency room for years.
When I showed the number one ranked doctor, Dr. William Abraham, the printed book HOW TO LOVE GOD MORE — EXPERIENCES IN OBEYING THE GREATEST COMMANDMENT and what the printed book looked like, he took it out of my hands and asked me to autograph it, which I did.
He not only read all of the book (it is free for you below), but he highlighted parts of the book.
Dr. Abraham read all of the highlighted parts to his staff.
He has more demands and less time than most people [you can read more about this doctor, later, in the following Chapter 6 — A Trusting Squirrel and Many Others of GOD's Loving Animals].
If Dr. Abraham can be enriched by this book, you, too, can read & do what was pioneered before you in the book.
You will see that it is like 2 books in one.
You, too, should be able to Love GOD more!
+
In the notes of How To Love GOD More, N. O. H. means:  no one home.
_
When you write down your experiences with GOD,  you honor GOD.
________________________________________________________________
The 12 churches in How To Love GOD More were in Fort Thomas.
_______
The first church in my hometown in the book, How To Love GOD More:
+
The congregation wore their best for GOD in the church (Honor THE LORD with your substance and with the first fruits of all your produce;  Proverbs 3:9 (RSV)).
The men wore sport jackets, ties, and slacks or a suit and tie; and, the women would wear pretty hats (but any woman who prays or prophesies with her head unveiled dishonors her head—it is the same as if her head were shaven.  1 Corinthians 5:11 (RSV)).
The women would even wear white gloves.  [Who has enough courage to do this now?  The fearful and cowards are going to the lake of fire and brimstone, as spelled out in Revelation 21: 8.]
[You may have already participated in all of Chapter 2 — Courage and about Testimonies and Miracles,; if you have not yet, it should help you for the rest of your life.]
In about all churches years later, the women did no longer wear pretty hats, because it was supposed to be not stylish! — the men dressed casually, like they were going to play golf — when asked why I was still wearing a sports jacket and tie, I said, "I'm not going to a golf outing" but to church to honor GOD with the best I had.
Dana Key of DeGarmo & Key Sang a lyric, "I don't want to be a casual Christian".
Dana Key was the direct descendent of Francis Scott Key, who wrote the Star Spangled Banner.<
I am not a lukewarm Christian (Revelation 3:14-21).
Now the dishonor toward GOD has gotten so bad that some women are dressing immodestly to church, and the style for men and even some pastors is to dress as slobs with the their shirt tails hanging out.
If someone cannot afford better clothes to wear to church, that is one thing, but to dishonor GOD in dress at the Worship Service is pathetic.
If a man is too lazy to learn how to tie a tie, how much does a clip on tie cost?
If men can wear a rented tuxedo to a charity ball, they can certainly wear the best in our closet for GOD in fellowship Worshipping HIM.
We are to honor GOD by what we do and what we say, the whole aspect.
>But I will honor those who honor ME, and I will despise those who think lightly of ME.
1 Samuel 2:30b<.
Even though the church was not "Charismatic", there was a purity of GOD in the Worship Service, that actually could be felt, that GOD Honored.
Glory to our just GOD!
+
Before moving to Fort Thomas, we lived in California.
It was nice when we were taken to the mountains and saw the snow and had snow ball fights and saw the bears, which are a State symbol for California.
I was placed on the living room floor, sitting down, and blind-folded, then loving licking was done on my face — I thought it was a bear cub.
It was a, mostly black, collie puppy.
We had earlier gone to a national dog show in the famous Cow Palace in San Francisco, and the door prize was the pick of the litter (the best puppy) of a national champion pedigree collie; there were so many people there, and we did not win.
The winner had a Siamese cat that did not want the puppy, and my Dad answered the winner's ad in the paper and bought the puppy for only $50.
All arms and legs matched on the puppy.
We named him Duke, and he became the largest registered collie in the United States.
After we moved from California, Fort Thomas, Kentucky had no lease law, and it was great for Duke, whom everyone in the neighborhood seemed to love.
Duke would like to leave the house and go through our 90 foot front yard to the avenue to greet the children when they were coming home from school.
Duke was very smart and would look both ways on his own before crossing a street.
Duke loved about everyone, but would brilliantly defend our family.
Duke was a hero.
Someone stole Duke in another city.
About 2 weeks later, Duke found his way to the front porch; we were surprised and happy that he had escaped.
Our family doctor owned a female registered collie, and we bred them in our cellar.
Our family had rights to the pick of the litter. and we gave the best puppy to our hometown church pastor, who lived on Trinity Place in Fort Thomas — the best for the pastor.
[Some more about Duke later in Chapter 6 — A Trusting Squirrel …]
Years later, Duke died in my Dad's arms, and Dad wept hard for his love for Duke.
+
A new sanctuary was built, replacing the older church building.
As I was a tree-climbing child, I was able to explore different parts of the new sanctuary, as a child, unknown by the bigger adults, except for the builders and the architect; and, the purity of the church was actually felt even in these hidden places (Blessed are the pure in heart:  for they shall see GOD.  Matthew 5:8 KJV).
I was one of the first people baptized in the sanctuary (maybe the first) when I was 12 years old.
I knew that JESUS rose from the dead, because the apostles ran away from HIM after HE was arrested, but they gave up their lives for HIM, after HE arose from the dead — and the rest is history.
The church gave me my first personal Bible, after my baptism at 12.
My Dad became an Elder in the church and my Mother was a Sunday School instructor there.
Later you can see how my Mother and Dad fought the Mafia in Chapter 9 — The 7th Best Pilot In The Army Air Corps Movie.
+
We got a new pastor from Georgia.
After you have gone to bed, have you ever thought about something before you drift off to sleep?
When I was 14 years old, before I went to sleep, I thought that if I was given the Holy Bible — why don't I read it?
So, I read the Holy Bible — a chapter each day from the beginning in Genesis thru Revelation.  If  I should miss a day I would not read just 2 chapters the next day but penalize myself by reading 3 chapters, instead, and it worked, and I finished the Bible.
I was fortunate that the Holy Bible the church gave me had no human chapter headings, nor subheadings, and no human commentaries.
It had cross-references at the bottom of the pages — just GOD, me, and the Bible.
>YOUR Word is a lamp to my feet and a light to my path. Psalm 119:105 (NLV)<
You may have used the nice link already, on Chapter 4 — The Greatest Commandment (Letter), for cross references  — that is the best I have seen, and you can use it to see how a verse in the Holy Bible connects and refers to other parts of the Bible.
While I was reading the Holy Bible through for the first time, I found that what the casual pastor was saying over the pulpit was contrary to the Holy Bible and was garbage.
I talked to him in his pastors office.
He told me about miracles that were happening when people were dying while he was with them in his pastoral duty.
Instead of spewing out theories about the Bible much of which he learned in theology school, I asked him why not in his sermon tell the people about the miracles he experienced of what GOD is doing now in our lifetime; he never did, and he stayed with the untruthful and unfruitful habit of running contrary to the Holy Bible; and, he went from bad to worse.
When I was an adult, I moved to another city, and I was called back to a church meeting in the church in Fort Thomas, because this pastor felt not appreciated and was leaving the congregation for a church in Indiana.
He felt unappreciated later in the church in Indiana and wanted to come back to the church in Fort Thomas even though they had a new pastor.
+
I moved back to Fort Thomas, and the church hired a new pastor.
He acted like a swinger and cared less about truth than even the former pastor.
He told me he never had experienced miracles nor was he ever in the presence of GOD.
He may or may not have had good intentions when he entered seminary, but he graduated from seminary with the attitude of snapping-his-fingers-and-saying-I-want-to-be-with-it-with-the-world.
>MY followers do not belong to the world just as I do not belong to the world.  John 17:16 (NLV).<

>The worship that GOD wants is this: caring for orphans or widows who need help and keeping yourself free from the world's evil influence.  This is the kind of worship that GOD accepts as pure and good.  James 1:27 (ERV)<

>You are as wives and husbands who are not faithful in marriage and do sex sins. Do you not know that to love the sinful things of the world and to be a friend to them is to be against GOD?  Yes, I say it again, if you are a friend of the world, you are against GOD.  James 4:4 (NLV)<

>People can be made free from the evil in the world.  They can be made free by knowing our LORD and SAVIOR JESUS CHRIST.  But if they go back into those evil things and are controlled by them, then it is worse for them than it was before.  2 Peter 2:20 (NLT)<

>Every child of GOD has power over the sins of the world.  The way we have power over the sins of the world is by our faith.  1 John 5:4 (NLV)<
The church had lost the purity.
As he dragged the church down, I found out from the national office of the church denomination that they had become pro-abortion, and that they endorsed Roe v Wade as soon as it was passed by the wicked, unconstitutional judges at the U S "supreme" court.
>At the sound of Mary's greeting, Elizabeth's child leaped within her, and Elizabeth was filled with THE HOLY SPIRIT.  Luke 1:41 (NLT)<

>"You shall not murder. Exodus 20:13 (NKJV)<

>"You shall not murder.  Deuteronomy 5:17 (NKJV)<

>He said to HIM, "Which ones?" JESUS said, "'You shall not murder,  Matthew 19:18 (NKJV)<

>You lust and do not have. You murder  James 4:2a<

>And they did not repent of their murders or their sorceries or their sexual immorality or their thefts.  Revelation 9:21 (NKJV)<

>But for the cowardly and faithless and detestable and murderers and sexually immoral and sorcerers and idolaters and all liars—their lot is in the lake that burns with fire and brimstone, which is the second death.  Revelation 21:8 (TLV)<
No one in the congregation that I knew had known the central office of the church "supportine", but the pastor and the former pastor (from Georgia) knew this.
These pastors did not tell us — because they loved money more than God and, then, turned around and lorded over the sheep.
>The love of money is the beginning of all kinds of sin.  Some people have turned from the faith because of their love for money.  1 Timothy 6:10a (NLT)<

>nor as being lords over those entrusted to you, but being examples to the flock;  1 Peter 5:3 (NKJV)< 

 >You must not be called 'teacher,' because you are all equal and have only one TEACHER  Matthew 23:8 (GNT)< 

>This regular reading will prevent him from becoming proud and acting as if he is above his fellow citizens.  It will also prevent him from turning away from these commands in the smallest way.  Deuteronomy 17:20a (NLT)< 
Neither did these pastors have the church in Fort Thomas leave the national denomination — at the murder of our unborn children, because the pastors loved their current pensions for retirement more than they did the children of our future generation.
>That's what you are like.  Outside you look good, but inside you are evil and only pretend to be good.  Matthew 23:28 (CEV)<
I told the congregation about this living nightmare, and a few of us left and went to different churches — I went to the church closest to my house — but the rest of the people stayed, even though they were shocked, but it was their habit and tradition and in the process were against GOD and HIS Holy Bible.
The rest were angry at us for leaving the now so-called church, because it had become a club, instead, where people felt comfortable doing their social activities.
Social activities in a church can be wholesome and good — but not if it becomes more important than their worship and obedience to GOD.
Part of the money they put in the offering tray went to promoting nationally the murder of our unborn children.
He answered and said to them, "Why do you also transgress the commandment of GOD because of your tradition?  Matthew 15:13 (NKJV)<
Later in Chapter 9  — The 7th Best Pilot In The Army Air Corps Movie, listen to the stunning Song, "The Survivor".
+
Years later this (first) hometown "church" hired a "pastor" from New Zealand; maybe he didn't feel comfortable in New Zealand, or maybe the people in New Zealand did not feel comfortable with him.
He promoted the "grace, grace, grace – sin, sin, sin" theology.
He weaseled his way to my home and sat on the steps of the front porch, where he went on trying to convince me to accept something wrong.
I told him he was a babbling idiot.
_______
_______
The second church in my Hometown in the book, How To Love GOD More
+
The church nearest to my home was of the Southern Baptist Convention.
The congregation read the Bible with dedication more than the church I was raised in and the congregation had more joy; they were happy I was attending the church.
A large group of people left the original & only other Southern Baptist church in Fort Thomas, because the pastor's wife there would not stop doing wrong; thus, the people that had left founded this church.
+
At a Wednesday night Bible study at the church, the pastor incorrectly said that GOD was SPIRIT only.
I knew from reading the Holy Bible cover to cover that his statement was not true, and he should not have told the people at the Bible study that.
I asked him where in the Bible does it say that GOD is SPIRIT only.
He didn't tell me and didn't pick up his Bible — instead he acted real authoritative and said he would tell me after the meeting (the same trick I saw a crooked lawyer tried with me in a court).
After the people left, he showed me John 4:24, which I already knew:   "GOD is SPIRIT, and those who worship HIM must worship in spirit and truth." (NKJV).
He knew when he was showing me the verse, that he was wrong — he did not retract his statement.
Notice in John 4:24 that it does not say, "only".
GOD is SPIRIT "only" is non-existent.
In addition to this what truth does the Holy Bible say?
>In the year that King Uzziah died, I saw THE LORD sitting on a throne, high and lifted up, and the train of HIS robe filled the temple. Isaiah 6:1 (NKJV)<
>And HE who sat there was like a jasper and a sardius stone in appearance; and there was a rainbow around the throne, in appearance like an emerald. Revelation 4:3 (NKJV)<
+
I met with this Southern Baptist pastor at the church parsonage (where he lived provided by the church) 9 months after I first attended there.
As we met, his wife was in the background doing chores.
In the course of our meeting, he told me that the Old Testament was not true!
He went on to tell me that events that occurred in history and recorded in the Old Testament in the Holy Bible didn't really happen!
I knew he was a sophisticated liar.
I know that JESUS said that all the events, including Adam, Noah, Abraham, etc., took place.
Guess WHO I am going to believe.
Not the wolf in sheep's clothing I was sitting with in the church parsonage.
+
This Southern Baptist Convention "pastor" was, also, the President of the Southern Baptist Convention of Kentucky!
+
Oh how too many of the Southern Baptist people boast & miss-stating, "eternal salvation" (which is not in The Holy Bible) and  erroneously "once saved, always saved" (not in The Holy Bible) otherwise known as, "once saved, always sin" and a number of them trying to persuade us that it is OK to sin after we are Saved!  [You can read more about this later in Chapter 14  — "Legalism" & "Legalistic" and Other False & Twisted Theologies Exposed]
+
After I returned home, I prayed to JESUS what I was to do.
HE confirmed for me to go to the remaining "churches" in Fort Thomas, for one month each.
+
For years afterward, I contacted the Southern Baptist Theological Seminary in Louisville, Kentucky to get rid of their Communist professor, which they finally did.
[Some people don't know that Communists hate Christians.
Christians have been unjustly put in prison, tortured for their faith, and murdered by Communists (also read Tortured for Christ by Pastor Richard Wurmbrand).]
_______
_______
The third church in my Hometown in the book, How To Love GOD More
+
Toward the top of going up to Fort Thomas is a church on a hillside with a large, beautiful lit cross on the church building.
It was built like a large A frame Swiss chalet.
The church's denomination is the United Church of CHRIST.
New England Puritans were joined later by a branch of the Lutherans and were joined even later by the German Reformed denomination; in 1957;  the combined denomination became the United Church of CHRIST from the Congregational Churches and the Evangelical and Reformed Church joining together.
Christians should join together to build GOD's Kingdom, but never compromise GOD's Commandments.
>You should pray like this:  our FATHER in heaven, help us to honor YOUR Name.  Come and set up YOUR kingdom, so that everyone on earth will obey YOU, as YOU are obeyed in Heaven.  Matthew 6:9,10 (CEV)<
Without compromise, fight evil and the Devil.
Unfortunately, a lot of the joining of these denominations were from weakened churches with already lowering attendance, for putting their own inferior intellect ahead and not welcoming THE HOLY SPIRIT and for putting denominational traditions ahead of the Holy Bible; and by combining, the United Church of CHRIST became even weaker, losing more people, instead of becoming stronger.
+
As most churches, I entered the sanctuary from the rear, and unlike most churches, the church was empty for the Service except for the first 2 rows.
Like the former 2 churches, the "pastor" was dry, did not have THE HOLY SPIRIT, and he was boring — what a waste.
+
The Greatest Commandment letter [see the link in red, Jesus's Greatest Commandment (letter), which contains the information in color, (in the previous Chapter 4 of this website) was "trampled into the mud" by the "pastor".
>"Don't waste what is holy on people who are unholy.  Don't throw your pearls to pigs!  They will trample the pearls, then turn and attack you.      Matthew 7:6  (NLT)<
+
Years later this so-called church denomination is ordaining unholy, avowed witches as "pastors"!
_______
_______
The remaining churches in my Hometown in the book, How To Love GOD More
+
The rest of the churches were as bad as these preceding three, except for one.
________
_______
_______
THE LORD is righteous in all HIS ways, and holy in all HIS works.
Psalm 145:17 (KJ21)
THE LORD says:
Since these people turn toward ME with their mouths,
    and honor ME with lip service
        while their heart is distant from ME,
    and their fear of ME is just a human command that has been memorized,
Isaiah 29:13 (CEB)
__________________
   When I was 18, I was stupid enough to experiment with cigarettes, and I became addicted to the nicotine.
My Dad tried to talk me out of smoking cigarettes.
I tried to seriously quit a number of times, but I was hooked.
I still had a growing relationship with GOD, but the cigarettes did not help my health.
Finally, something happened 18 years later, and I was off of cigarettes permanently.
My talented cousin (who looked like the actress who played the wife of  Elliot Ness  in the original Untouchables with Robert Stack before it became the beginning series) was an Off-Broadway actress, who starred in The Sound of Music as Maria and in My Fair Lady as Eliza Doolittle; she first started experimenting with cigarettes around age 50, became addicted, and I  conducted her funeral.
Please, with love, have nothing to do with tobacco.
With GOD, THE FATHER, Chaplain Phil ✝
_____________________________________________
_______
Delaware was the first State to ratify the United States Constitution.
"Profess faith in God The Father, and in Jesus Christ His only Son, and in The Holy Ghost, one God blessed for evermore",
Delaware's 1776 State Constitution
___
GOD, THE FATHER is good
_______
GOD, THE FATHER is to be Loved above all.
JESUS my SAVIOR Led me To GOD, THE FATHER when I finally obeyed the greatest Commandment.
You can do this, too.
Since then, I have direct communication with GOD, THE FATHER, and even prior HIS SON my SAVIOR, and, also, THE HOLY SPIRIT (ten years earlier after I had Asked GOD, THE FATHER To Forgive me for all of my sins, and immediately Asked JESUS into my heart}.
_______
Then JESUS said, "Did I not tell you that if you believe, you will see the glory of GOD?"  John 11:40 (NIV)
___
 JESUS Answered, "I am the way, the truth, and the life. The only way to THE FATHER is through ME.  John 14:6 (ESV)
___
JESUS said to her, "Do not hold on to ME.  I have not yet gone up to MY FATHER.  But go to MY brothers.  Tell them that I will go up to MY FATHER and your FATHER, and to MY GOD and your GOD!"  John 20:17 (NLV)
___
THE FATHER has loved us so much!  This shows how much HE loved us:  We are called children of GOD.  And we really are HIS children.  But the people in the world don't understand that we are GOD's children, because they have not known HIM.  1 John 3:1 (ERV)
_______
What pleasure there is in being with our pure and holy GOD, THE FATHER and Loving HIM.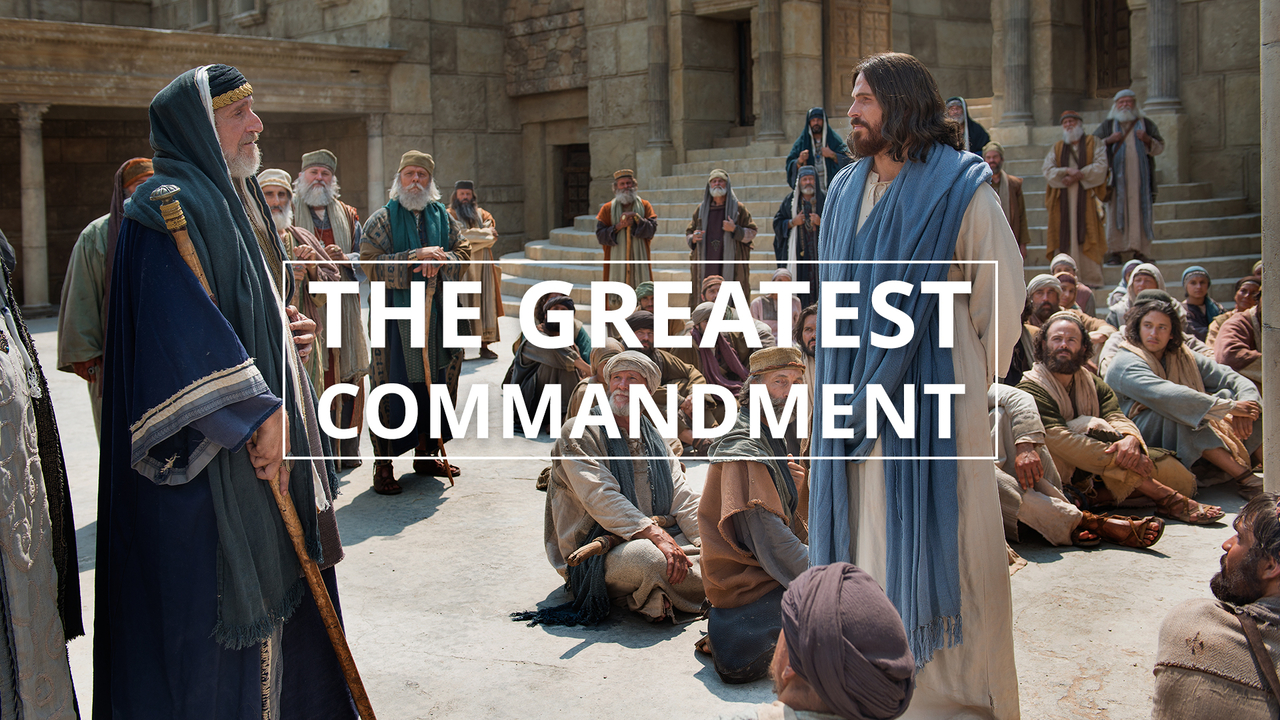 Love GOD with all of your heart, with all of your soul, with all of your mind, and with all of your strength.
_______
___
Please enrich yourself by reading all of the Replies and Older Comments below (except for the foreign languages that you may not know).
_
I HAVE NOT SOLICITED (ASKED FOR) NOR ENDORSED ANY ADVERTISEMENTS,
BROTHER PHIL